Austin Must See: Hamilton Pool now open for reservations!
Oasis in the Texas Hill Country open for reservations!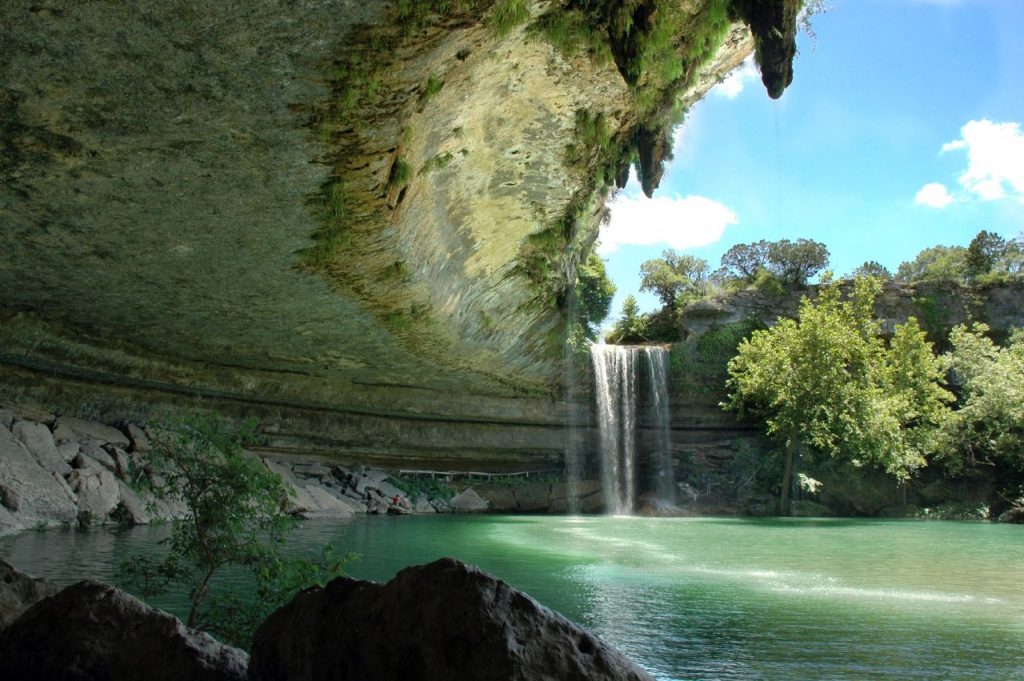 One of Texas's most beautiful, well-known preserves is open for business this year! Located west of downtown Austin off Highway 71, Hamilton Pool Preserve consists of 232 acres of protected natural habitat including the iconic jade green pool and waterfall. Hamilton Pool Preserve has numerous hiking trails where you can spy rare plant species and birds such as Golden Cheek Warblers. Surrounded by limestone with a dome-like shape, Hamilton pool boasts a 50 foot waterfall that is the perfect spot to cool off.
It is believed that Hamilton Pool was created thousands of years ago when the dome of an underground river collapsed due to massive erosion. Fun Fact: *There are many underground rivers throughout Austin and much of south central and western Texas to this day. Much of the area is made of limestone or dolomite, both of which are easily dissolved by seeping groundwater. That in turn causes caves to form and underground rivers to run.* After the collapse of the river and prior to the 19th century, the Tonkawa and Lipan Apaches lived in the area. In the mid-1860s, Morgan C. Hamilton owned the property now known as Hamilton Pool Preserve. In the 1880s, the Reimers' family, immigrants from Germany, bought the property to raise sheep and cattle. Legend says that their eight-year-old son discovered the collapsed grotto. His discovery is a surprising jewel that locals and visitors alike flock to, especially in the summer months. The pool itself has such clear water that you can actually see all of the fish and turtles swimming around you.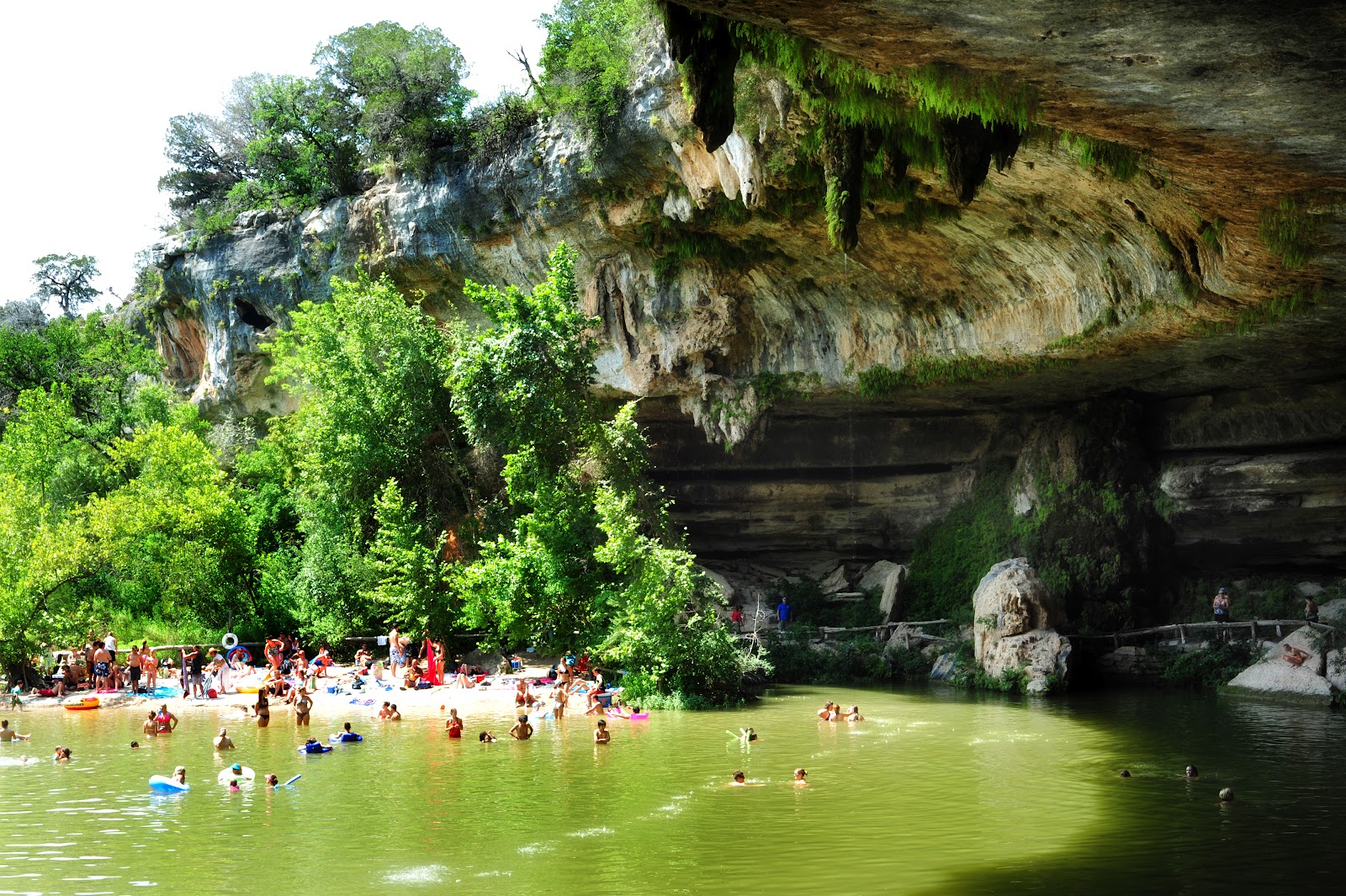 Here's the nitty-gritty: Hamilton Pool is a heavily desired spot to visit, especially in the summer. Locals and visitors all want to experience the beauty of this area so it can get crowded. Two years ago the Parks Department began requiring reservations for the Pool and Preserve which has helped control crowds and make it more enjoyable for everyone. Good news is they just opened the reservations throughout summer so log on now and reserve your spot (or two). Reservations are booked in morning (9am-1pm) and afternoon (2pm-6pm) slots. You will pay $10 online to book your reservation. There is an entrance fee of $15 payable at the gate, cash or check only.
Check out the Travis County Parks Website for more information.
A few helpful tips:
Reservations are required $10. Book ahead of time online at the Travis County Parks website.
There is an additional entrance fee of $15 per car at the gate. Only CASH and CHECKS accepted.
Hamilton Pool Preserve does not usually allow swimming after heavy rains and the threat of high bacteria
Wear good walking shoes. The trail down to the pool can be rocky and steep! (No Strollers Advised)
Bring water shoes to change into and splash around in
The middle gets deep. There are life jackets onsite to borrow which are highly recommended
Bring drinking water and snacks. No glass bottles allowed. Take your trash with you.
Leave any pets at home
Bring your own floats and pool noodles and HAVE FUN!
Hamilton Pool information hotline 512-264-2740
Hope to see y'all out there this summer! Enjoy